Private Boat Hire (Crewed Charter)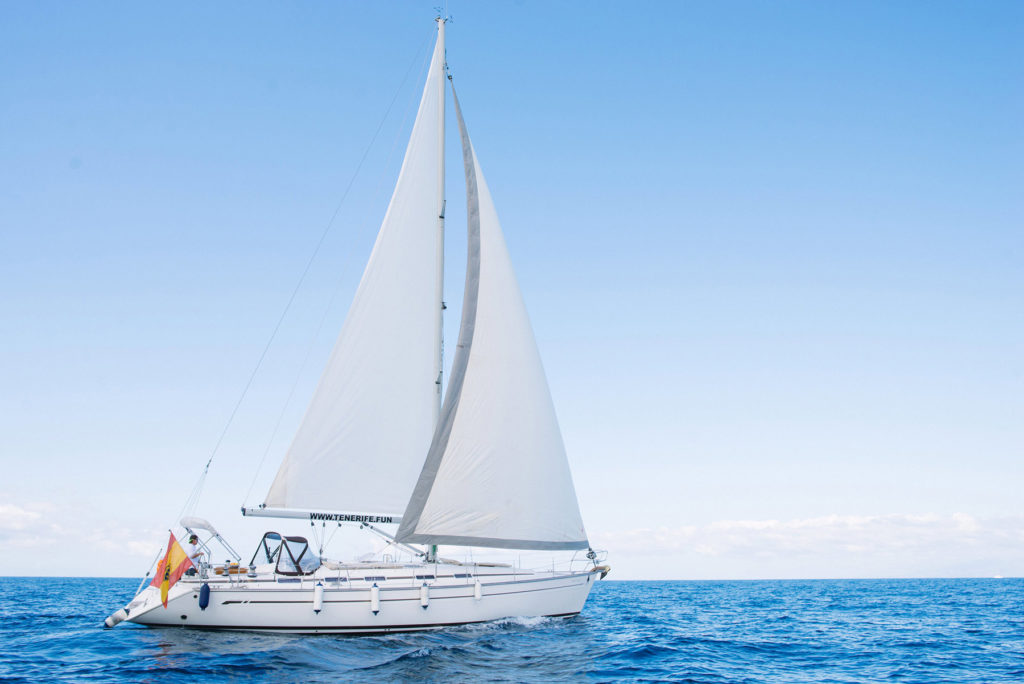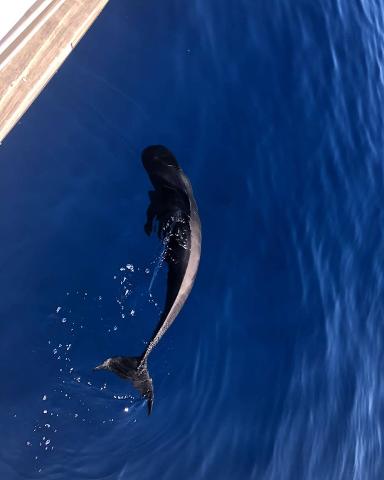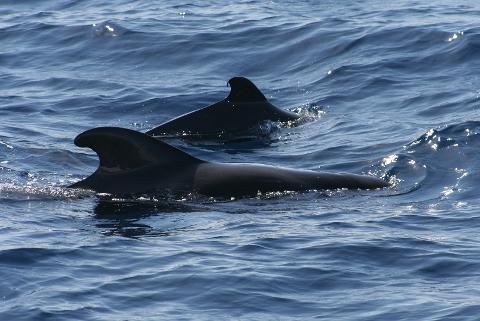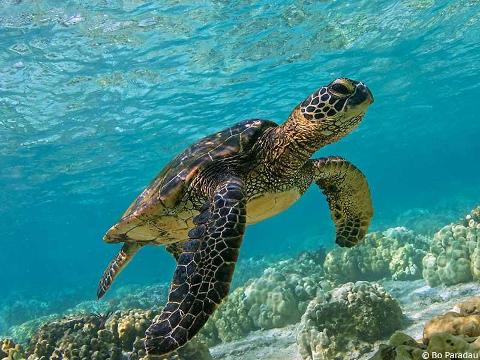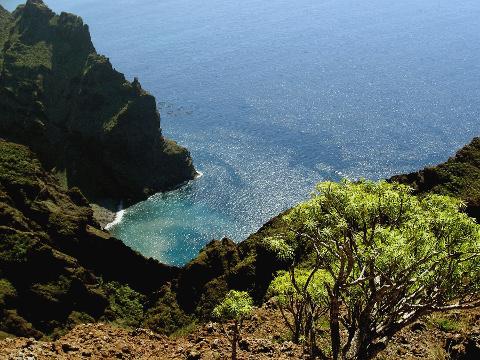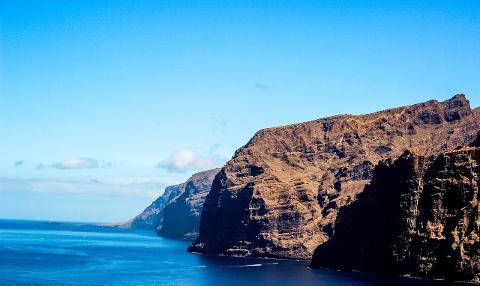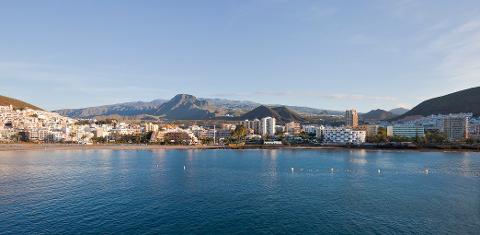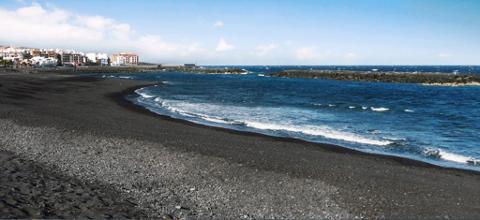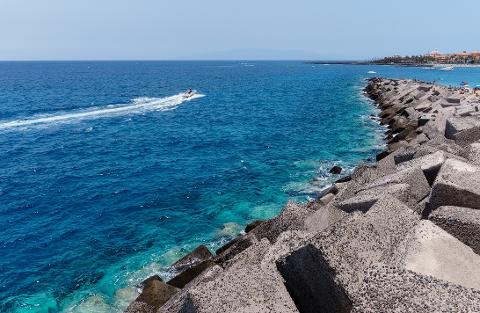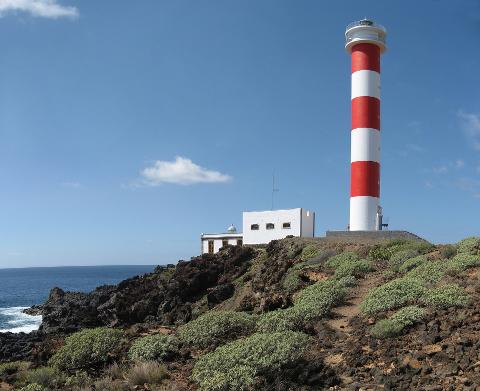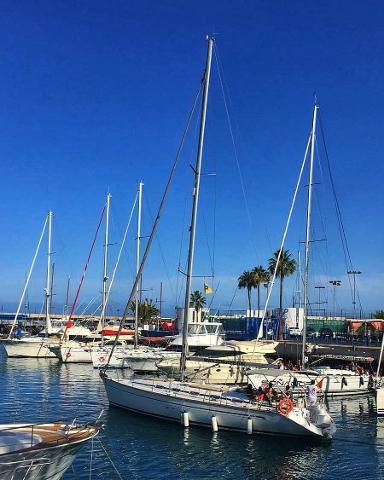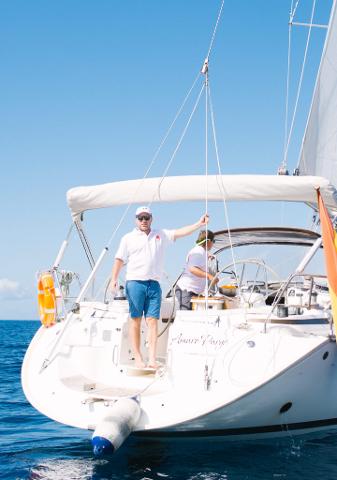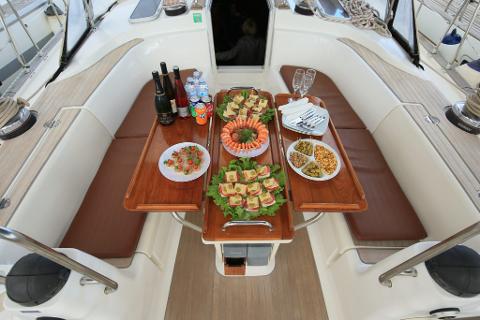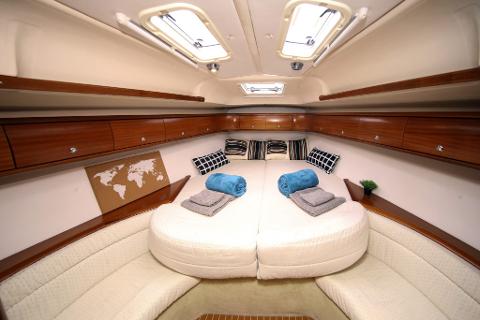 Ubicación: Costa Adeje, Santa Cruz de Tenerife
Código de producto: PF9K01
3-6 Hours Crewed Private Yacht Rental: Discover the Most Alluring Spots on the Waters of Costa Adeje, Tenerife in Complete Privacy and an Itinerary of Your Choice
What You Can Expect
Choose your route and enjoy an exclusive, private sailboat tour around the mesmerizing volcanic coasts of Costa Adeje, Tenerife.
The duration of the rental hours (3 to 6 hours) is enough to visit a couple of inviting spots.
Spend a relaxing day cruising the shores of Tenerife or celebrate your special moments and honor your loved ones by hosting the most fun, adventurous, romantic, and relaxing celebration party. The vibe of your trip depends on the spots you choose.
Open-sea whale and dolphin watching: You can start with an open-sea excursion searching for whales and dolphins. Once we finally reach them, your entire family can make friends with these amiable creatures, especially with pilot whales and bottlenose dolphins.
Port of Armenime: Host your party on the waters of a unique, black-sand beach known as the Port of Armenime. You can lay around and have a chill day on the boat, or jump-start the fun activities and go swimming and snorkeling in the deep waters.
Los Cristianos: Take a moment to breathe the refreshing sea air as you sail to the stunning, golden beach near Los Cristianos.

Masca Bay: Explore the wonders of the secret Masca bay, a dream location for spending a truly private, relaxing day swimming and snorkeling in the crystal-clear turquoise waters.
Los Gigantes: Peacefully coast around the Los Gigantes, massive 500 meter high cliffs that extend from the sea in their full glory.
Important: One of our team members will contact you after your luxury yacht charter booking to discuss your itinerary. Not sure which place you want to visit first? No problem, you can choose your itinerary right on the spot, after a face-to-face conversation with our crew!
This picture-perfect place can be experienced to the fullest only from the sea. The beautiful Bavaria 49 offers high-end boat amenities and comfort, perfect for a relaxing vacation with friends and family in Tenerife.
Taste the tradition of the Canaries with gourmet Spanish paella, delicious fresh shrimps, and the best sangria right on board.
Departure point: Free pick up and drop off at your location. The trip starts from Puerto Colon, Santa Cruz de Tenerife and ends at the same harbor.
What You'll Get:
Free pick-up and drop off at your location.

All-inclusive, fully private tour with an itinerary of your choice.

The sailboat holds up to 12 people, including two staff members.

Crewed sailing yacht charter with diverse members that speak Spanish, English, and Russian always at your service.

Luxury travel on an premium sailboat, a spacious, elegant Bavaria 49.

High-end fishing and snorkeling equipment included. You only need to bring your bathing suit and sunscreen!

Tasty food specialties and fine drinks listed down below are included in the price. If you are vegan, are allergic to certain foods, or want something special on the trip, just let us know, and we will make sure you are well taken care of.
Included Gourmet Food and Drinks:
Delicious shrimp specialty. Freshly caught and prepared shrimps.

Spanish paella. Taste the tradition of the islands with a delicious Spanish paella. (only for 5+ hour rentals)

Sandwiches. Two different plates of sandwiches, one with ham and cheese and the other one with salami and cheese.

Wine and sangria. Try the best Canary Islands wine or sangria, the signature drink for this area.

Champagne and beer. We are prepared for your special occasion with high-end champagne and world-class beer.

Coca-Cola, Sprite, Fanta, Nestea, and Water.

Fruits and nuts.

Ice-cream.


Know Before You Go:
Are you at risk of getting seasick? Many people get seasick without knowing about it. That is why our team keeps a bottle of pills against motion sickness, which will be offered to you at your pick-up point. To prevent sickness from ruining your trip, our team will advise you to take a pill against motion sickness, especially if you have previous history or getting motion sickness when traveling.